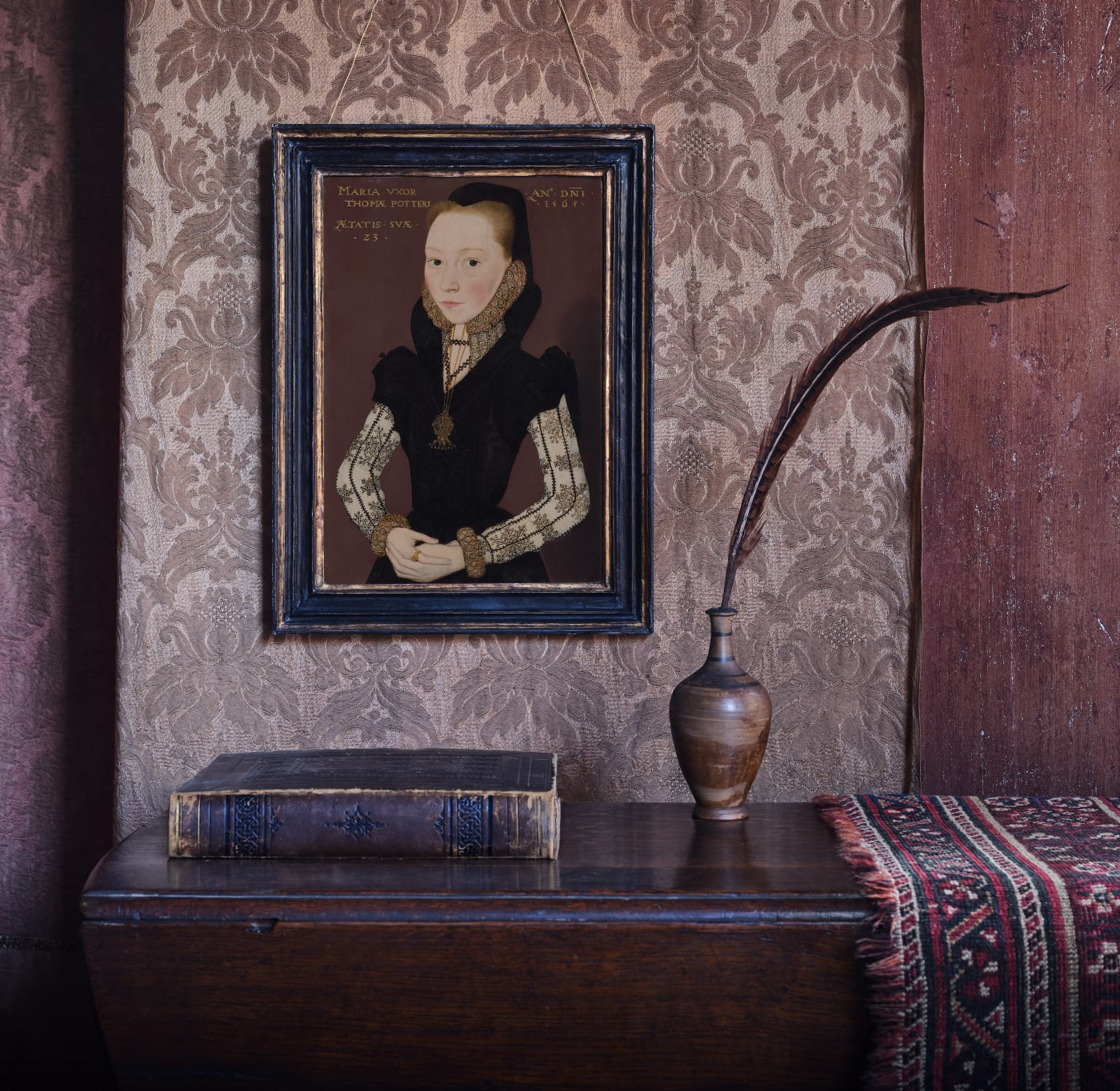 Love's Labour's Found
Elizabethan & Jacobean Portraiture
Love's Labour's Found
Elizabethan & Jacobean Portraiture
Rich in iconography, interlaced with secret messages and often striking in their opulence, Elizabethan and Jacobean Portraiture has been researched, investigated and analysed for centuries.
Now, a new generation of art historians are actively at work.
Love's Labour's Found sheds new light on the practices and the production of portraits in 16th and early 17th century Britain. Formerly misidentified sitters and previously misattributed artists govern this exhibition's key themes of re-examination and discovery.
As a continually evolving period of art history, art historians have recently benefited from improved access to unseen or overlooked documentary sources and transformative technological advances in the physical understanding of art, to produce fresh insights into the life and work of many of the artists of this era.
'As a company we have been highly active over the last thirty years in the pursuit of undiscovered or overlooked early paintings, and where possible adding to the canon of knowledge – in fact, I like to describe art dealing as the archaeological arm of art history. This period is very special to me as it provided a turning point in my career, when in 1990 I discovered the lost and only recorded contemporary portrait of Henry VIII's elder brother, Prince Arthur, which today hangs in the collection of Hever Castle in Kent.' – Philip Mould
This exhibition brings together works by well-known artists such as Nicholas Hilliard, Jean Decourt, George Gower, Isaac Oliver and William Larkin whilst shining the spotlight on lesser-known names such as Benjamin Foulon, The Master of the Countess of Warwick and Rowland Lockey.
Similarly, prominent historical figures - Queen Elizabeth I, Robert Dudley, Earl of Leicester and King Henri III of France - are hung amongst currently unnamed sitters, whose identities are still hidden within the chronicles of history.
'This is the latest in a series of exhibitions spanning the last few decades that seeks to combine the paintings we have had the privilege of handling with the highest quality cataloguing of which we are capable. As we all emerge from lockdown and are able to visit art galleries once again, I hope this exhibition will provide a visual treat for visitors and also intrigue them about a period of art history where there is so much more still to discover.' – Philip Mould