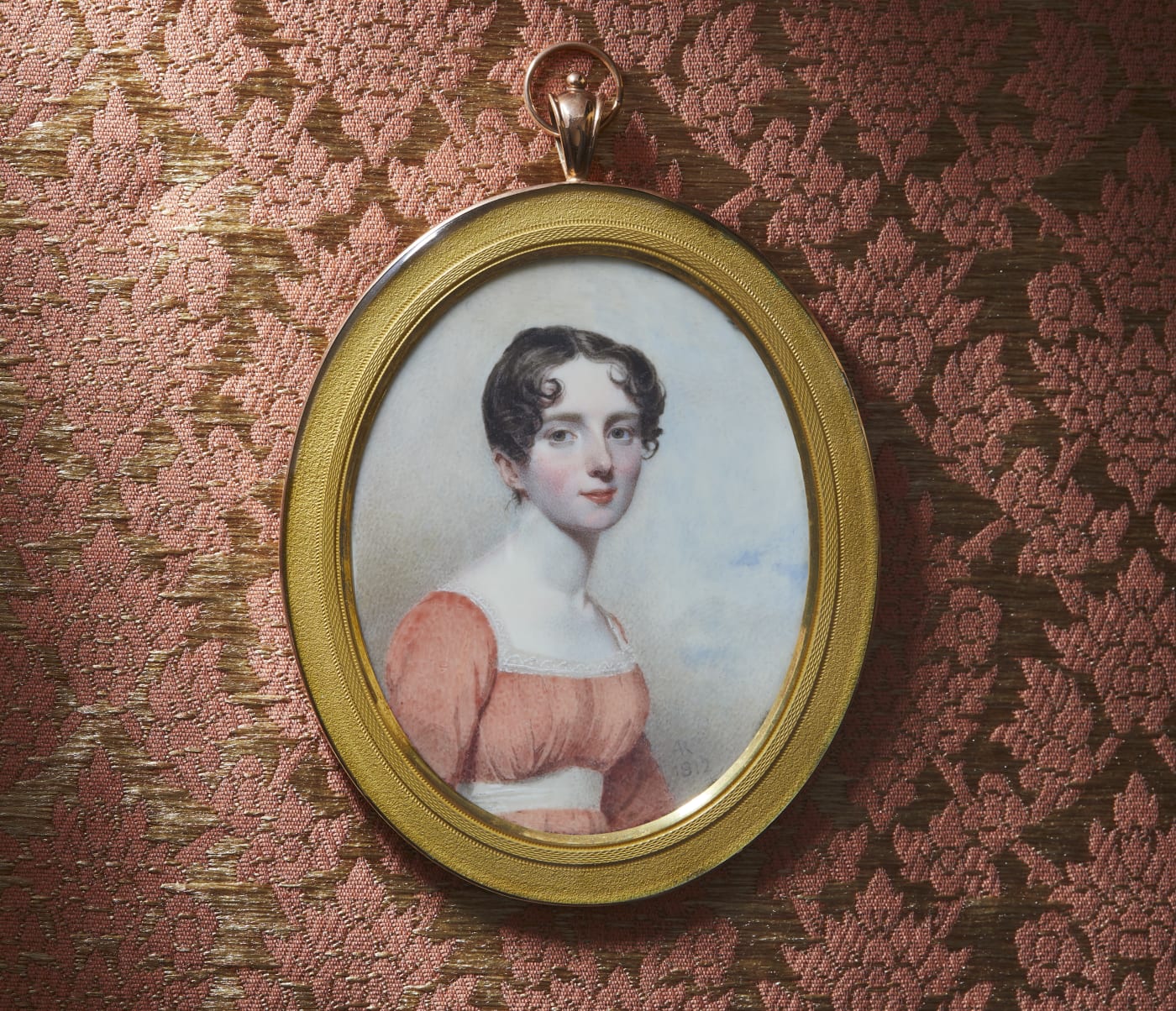 New Collectors
A guide to starting your collection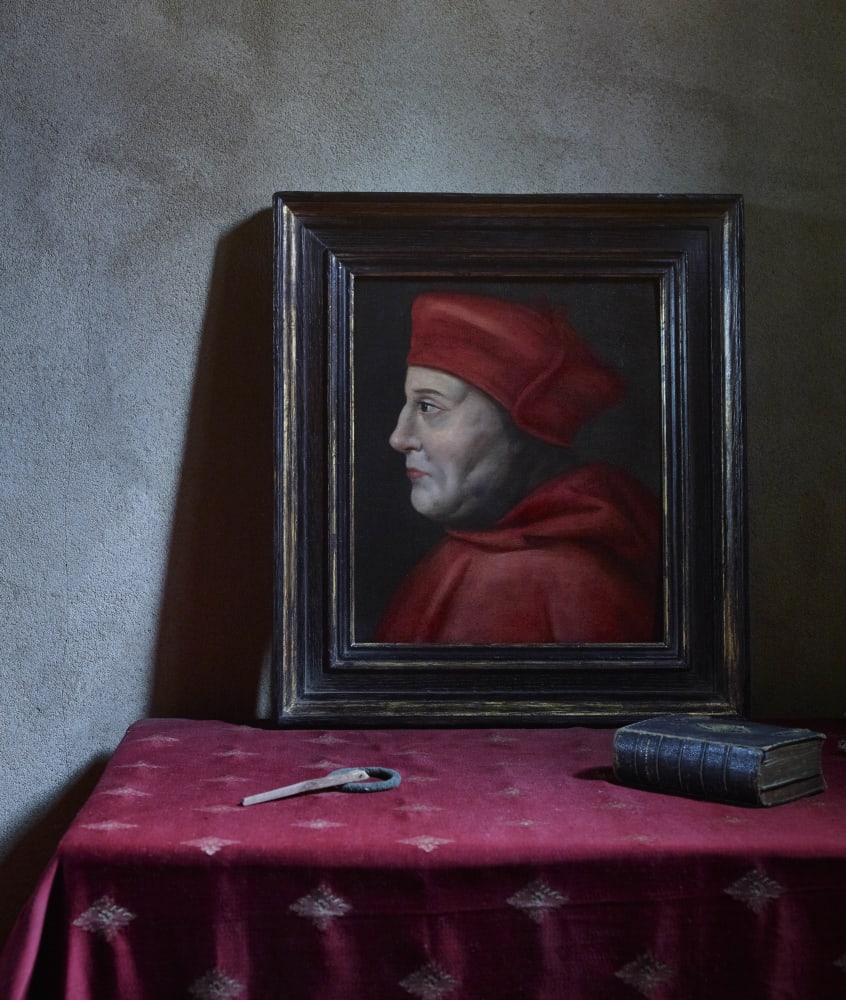 Beginning a collection, or expanding an existing collection into new realms and genres, can be daunting. In recognition of this, the gallery is launching
New Collectors
, a new section of the website dedicated to assisting perceptive new collectors, offering assistance in buying, condition, hanging, display and associated literature. New Collectors includes a considered collection which combines a curated selection of nine Portrait Miniatures by top tier miniaturists with nine Modern British works on paper by innovative Modern Masters. 'Art is a never ending source of sustenance and pleasure. In the domestic spaces I occupy it forever uplifts, delights, provokes and accompanies me. Life now without it would be unthinkable, and I want other people to share in the richness that it can offer. New Collectors is a way of crossing the threshold with our support.' Philip Mould
Modern Masters
Starting a collection with Modern British works of art by Lawrence Hendra
In recent years, the market for...
Read more
Beginning a collection, or expanding an existing collection into new realms and genres, can be daunting. In recognition of this, the gallery is launching New Collectors, a new section of the website dedicated to assisting perceptive new collectors, offering assistance in buying, condition, hanging, display and associated literature. New Collectors includes a considered collection which combines a curated selection of nine Portrait Miniatures by top tier miniaturists with nine Modern British works on paper by innovative Modern Masters.
'Art is a never ending source of sustenance and pleasure. In the domestic spaces I occupy it forever uplifts, delights, provokes and accompanies me. Life now without it would be unthinkable, and I want other people to share in the richness that it can offer. New Collectors is a way of crossing the threshold with our support.' Philip Mould
Starting a collection with Modern British works of art by Lawrence Hendra
In recent years, the market for 20th century British art has increased substantially, however, it is still possible to acquire interesting works by respected artists at affordable levels.
Although a painting in oils by an artist like Gerald Brockburst, Cedric Morris or Ambrose McEvoy might be out of reach for some collectors, a work on paper by the same hand can be more affordable.
Composition studies, preparatory sketches and works on paper often offer an intimate insight into the development of artistic techniques which build the basis of recognisable and respected visual vocabularies. This is certainly the case with 20th century British society portrait painter, Ambrose McEvoy, whose works feature in the New Collectors collection.
We recently staged a major exhibition of his work at the gallery and published his first ever biography to coincide with its opening. Some of the works in the collection have come directly from the artist's estate and have never before been offered for sale.
Collectors seek opportunities to acquire works on paper, as they often denote experimental aspects of an artist's oeuvre made otherwise obsolete through the passage of time. For example, a fine Cedric Morris drawing in the collection is significant as Morris would not return to drawing in his remaining fifty years as an artist.
An overview by Emma Rutherford, Portrait Miniatures Specialist
Since 2008, when the exhibition 'Secret Faces' announced Philip Mould's new venture into selling portrait miniatures, the gallery has handled some of the most important works in this genre to come onto the market.
Painted for personal, political or diplomatic reasons, miniatures have been collected since they first emerged in the 1520s. Although the prices charged by top tier miniaturists were closely aligned to their equals in oil in their day, now it is possible to buy a framed portrait miniature of a named sitter by the likes of the renowned artist Richard Cosway for under £5000.
"As the market for top-tier works by 18th century British artists soars, portrait miniatures remain astonishingly good value from a collector's point of view. It is still possible (for the moment anyway) to build a museum-quality collection of miniatures for less than the price of an attractive portrait by an artist like Thomas Lawrence or Joshua Reynolds. As a collector myself, I have always been drawn to portrait miniatures and take great delight in studying such rare and interesting historical works." Lawrence Hendra
Although the gallery has always sold miniatures to existing collectors and institutions, it has never specifically set out to attract those collectors new to this field. Therefore, we have brought together Portrait Miniatures by eminent miniaturists, including the eighteenth-century masters George Engleheart, Jeremiah Meyer and John Smart which are all are available up to a maximum of £8500.
Although, as with any work of art, quality and condition play a major factor, with portrait miniatures collectors often buy because they find an emotive connection with the work. Faces from across the centuries, particularly in the format of the portrait miniature, can hold a particular resonance, even when the sitter is unknown - almost more than in any other category of portraiture, collectors buy 'from the heart'.