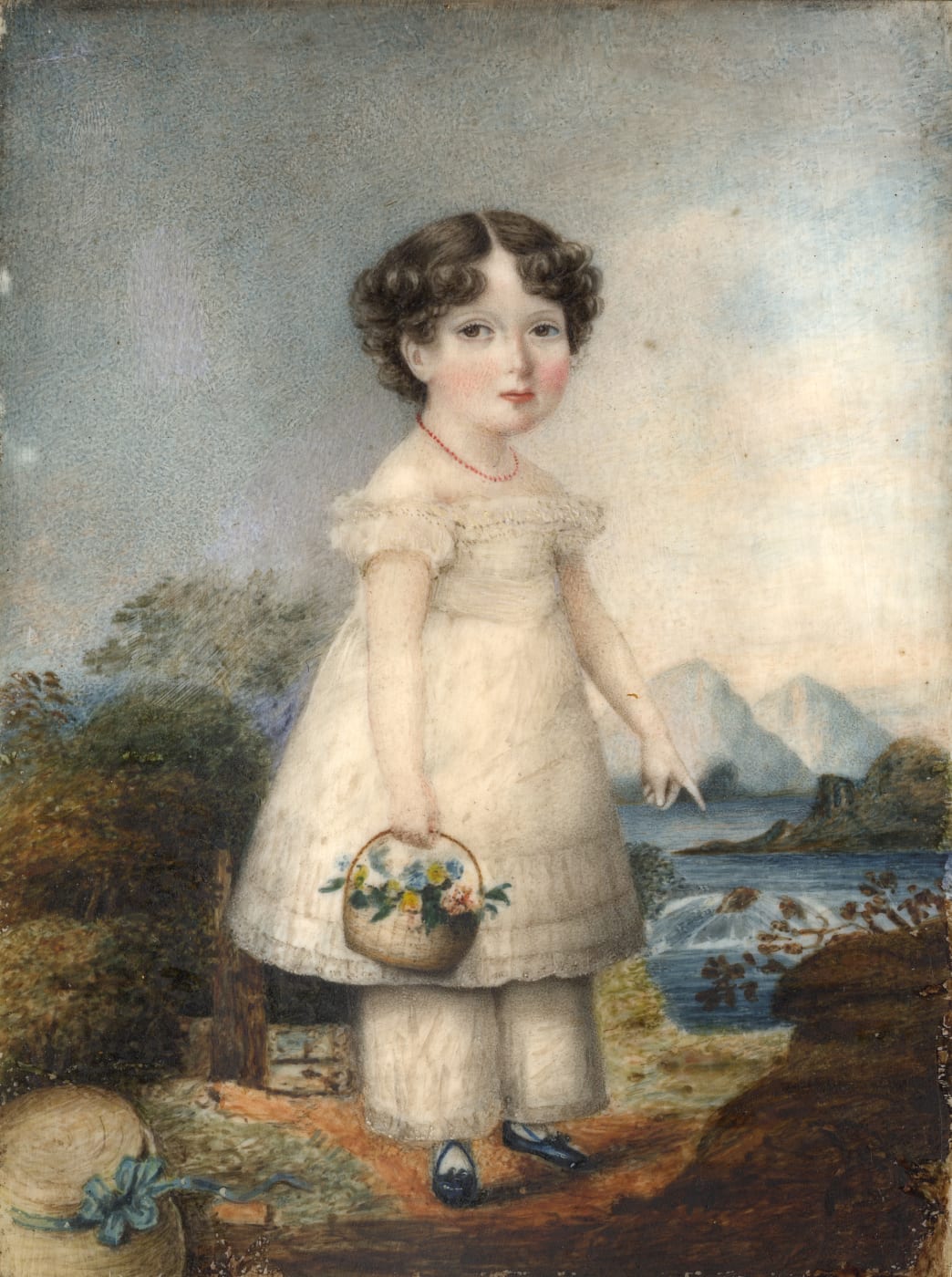 Exhibition Review | Telegraph
The first exhibition of Sarah Biffin's work in almost 100 years | by Francesca Peacock
Read full article here.
This exhibition at the Philip Mould Gallery — the first of Biffin's paintings in nearly a century — is a comprehensive, moving look at the artist's life and work. In 1808 she met George Douglas, the Earl of Morton, and her life changed. He arranged for her to be taught by the esteemed portrait painter William Marshall Craig, four decades before other women would have access to teaching in the Royal Academy Schools. Specialising in miniature portraits in particular, she received commissions from high society and the Royal Family, and even travelled to Brussels to paint for Willem Frederik, the future King of the Netherlands.
The brilliance of this exhibition lies not in the frankly extraordinary story of Biffin's life, but in the way it focuses on her art and experiences. Curator Emma Rutherford has worked closely with the artist Alison Lapper — who has the same genetic condition as Biffin — to ensure that her disability is handled sensitively.
Biffin's voice and presence are at the forefront of this show: her letters are displayed alongside self-portraits in which she sits, triumphant and fashionably dressed, with her silver medal around her neck and her paintbrush sewn into a loop on her shoulder. Her depictions of herself drown out the sensationalism of the playbills and prints, and her work — from trompe-l'oeil feathers to delicate, closely-worked miniatures — reveals the extent of her talent and artistry.
Biffin died in 1850 in Liverpool. She had moved there with the hope of travelling to America and continuing her career on the other side of the Atlantic. In the end, she was too ill to go, but this exhibition will, hopefully, help her receive the international acclaim she deserves.