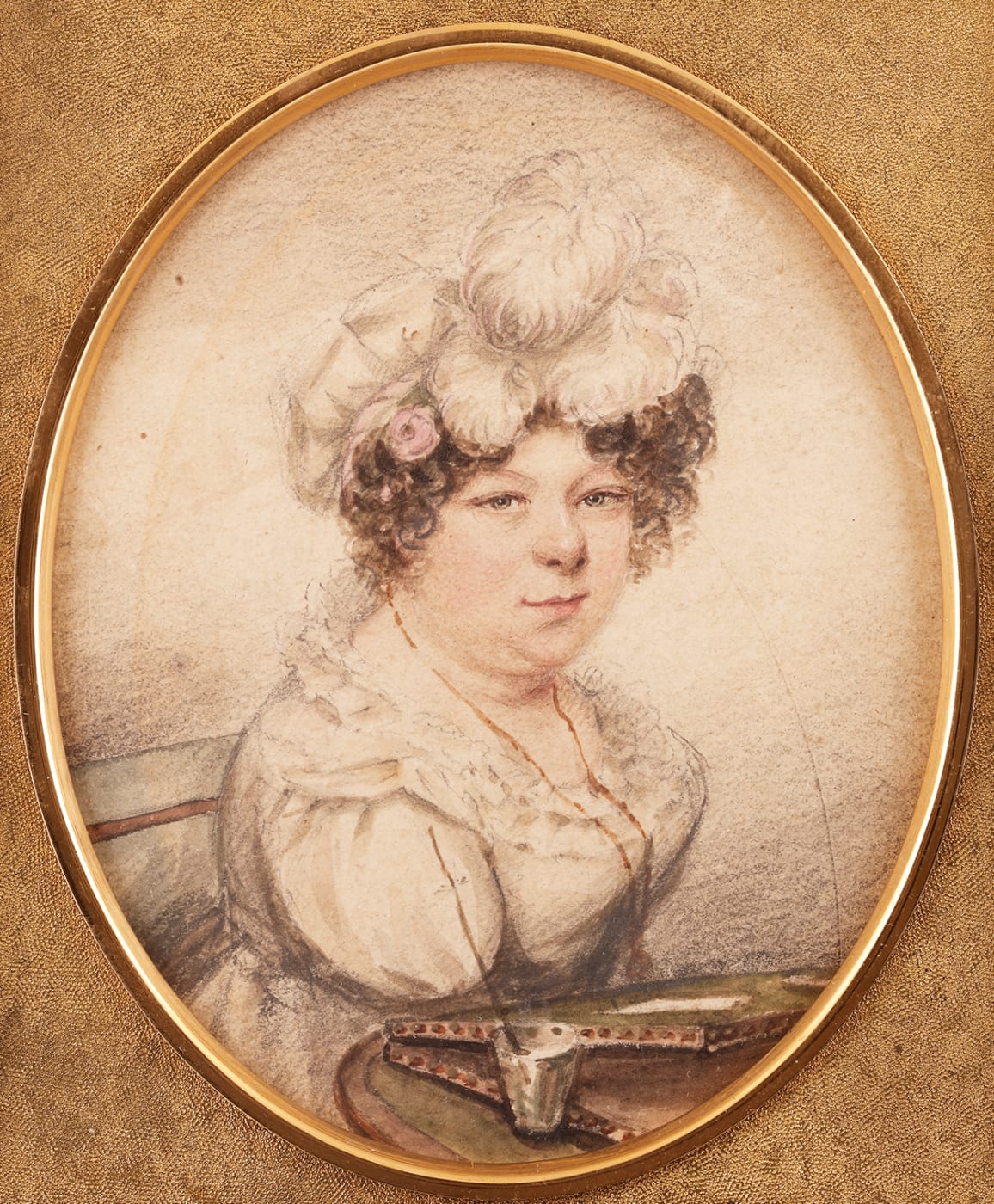 'The lady without legs or arms' | The Guardian
How an artist shattered Victorian ideas about disability
The Lady without Legs or Arms:
How an artist shattered Vitorian ideas about disabilities
by Dalya Alberge, 22 May 2022.
Our upcoming exhibition on the remarkable artist Sarah Biffin has recently been featured in The Guardian newspaper by Dalya Alberge. Born in 1784, as a teenager Sarah Biffin was billed the 'Limbless Wonder' & 'Eight Wonder' when she began touring fairground attractions showcasing her ability to sew, paint and write with her mouth & shoulder. When the well connected Earl of Morton spectated Biffin, he began to support her in her quest to finesse her artistic skills. In her mid-twenties she began formal tuition with a miniature painter, William Marshall Craig and from 1816 she set herself up as an independent artist and later took commissions from nobility and royalty. The exhibition at the Philip Mould Gallery will be the first of its kind in almost a century to show Biffin's artistic achievements.
When: November 2022
Exhibition Page: Sarah Biffin