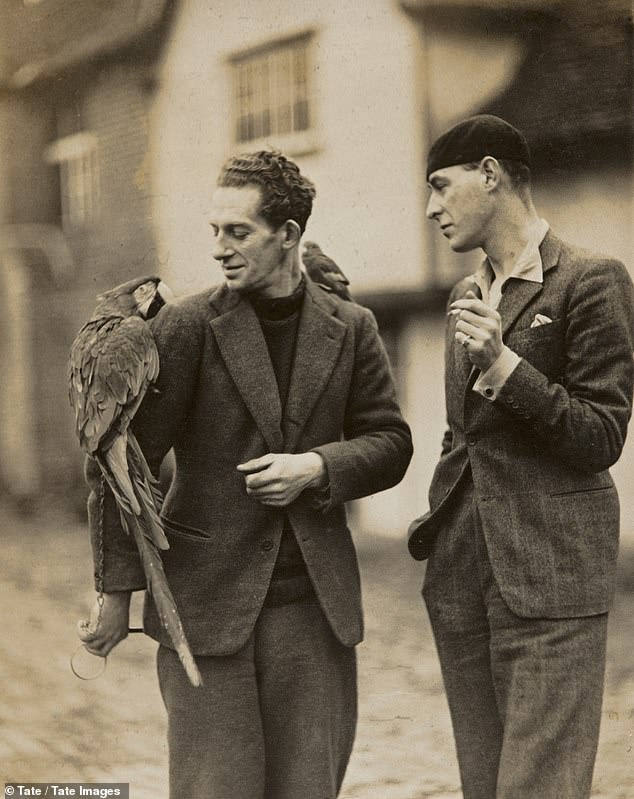 New Collectors
September Update | Modern British
This month's addition to our New Collectors collection is an intimate, free-flowing line drawing of Cedric Morris by his life-long partner, Arthur Lett-Haines.
In the midst of our current exhibition 'Charleston: The Bloomsbury Muse', this drawing raises interesting questions regarding how the Bloomsbury Group may have been perceived by their creative contemporaries.
According to curator and writer Hugh St. Clair, Lett-Haines and Morris had a complex relationship with the Bloomsbury Group artists; 'Lett extended invitations [to parties] to Bell and Grant; sometimes they accepted, but they never returned the invitation, which irked Lett. In his diary he would write the dates of parties given by David Garnett or other members of the Bloomsbury group and pencil against it 'not invited'.'[1]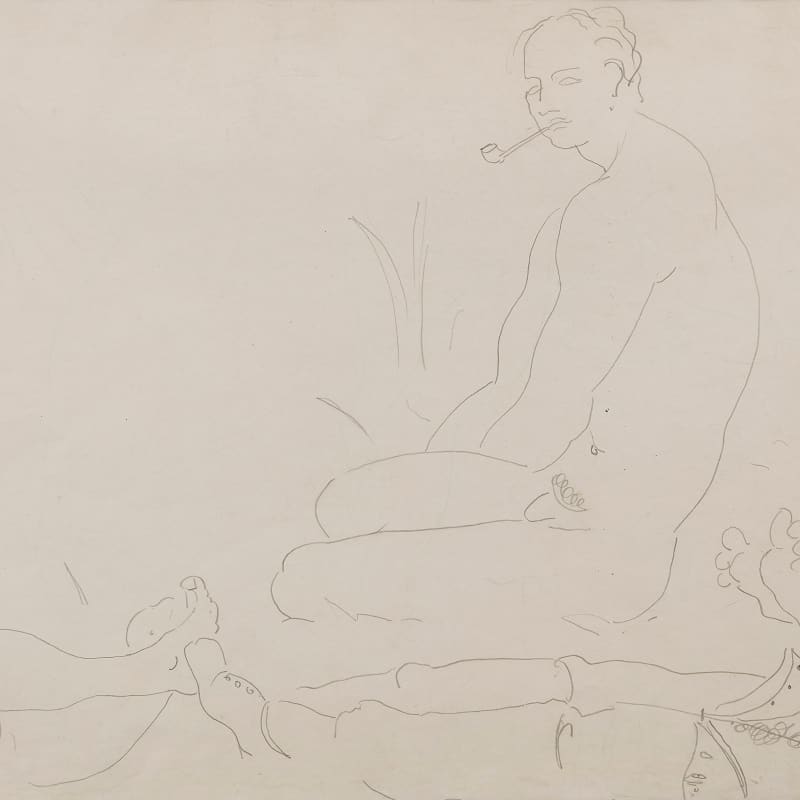 Arthur Lett Haines, 'Study of Cedric Morris Smoking a Pipe', c.1920s
This somewhat fraught relationship didn't seem to phase Morris, who preferred to keep a healthy distance from social pecking orders. In turn, their pair developed a dynamic whereby Lett-Haines increasingly became the driving force behind the social, administrative, and organisational facets of Morris's success as an artist. Arguably, his determination to place Morris at the forefront of the international art scene during the 1920s cut short his own career as a painter.
This sketch included in our New Collectors collection was likely drawn during the 1920s, possibly when the young couple were living in Paris. Lett-Haines and Cedric Morris took the Parisian art scene by storm, moving to the French capital in 1920. They rented a flat in Montmartre on Rue Lepic, situated near the scandalous Chez Ma Cousine behind the Moulin Rouge, before moving to a first-floor apartment overlooking the courtyard on Rue Liancourt in Montparnasse. During this time, Paris was a centre of artistic expression and social freedom, particularly in comparison with England where homosexuality was illegal. Here, Morris and Lett-Haines were free to immerse themselves in metropolitan life in the intimate company of vibrant, like-minded individuals. Within this enthralling and fast-moving environment, both artists embraced the ephemeral nature of line drawing, and the present free-flowing study is an indication of the influence of modernist artists in Paris, particularly the simplified sketches of Henri Matisse.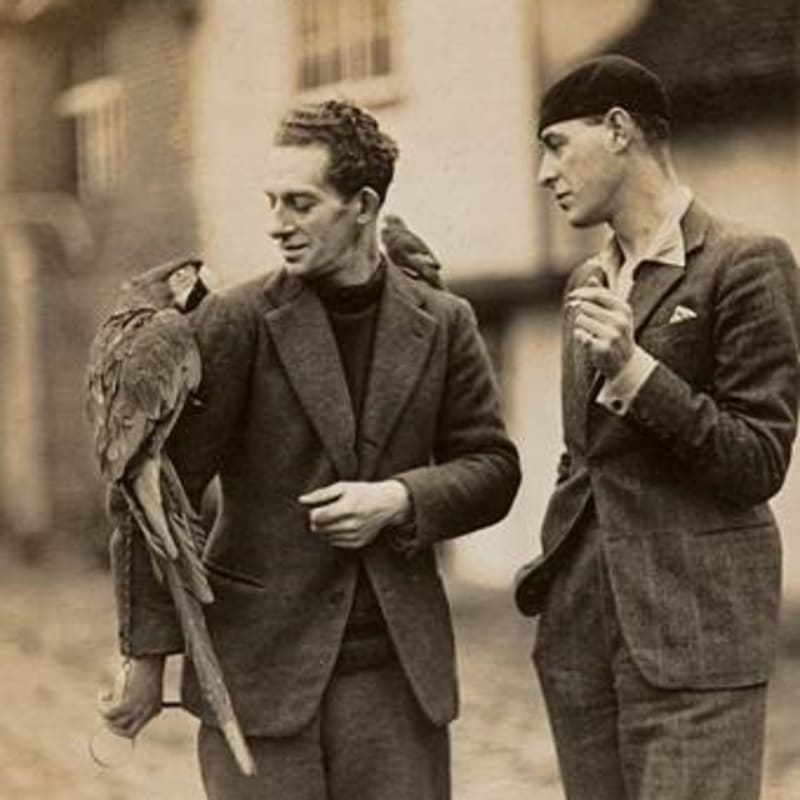 Sir Cedric Morris & Arthur Lett Haines, with Rubio the macaw.
c. Early 1930s
In the heart of Montparnasse, Lett-Haines and Morris mingled with artists and collectors such as Fernand Leger, Marcel Duchamp, Gertrude Stein and Peggy Guggenheim. The two quickly established themselves as the English gentlemen of the Parisian art scene and were adored by many for their English eccentricities. Surrounded by artists, collectors and dealers, Lett-Haines saw the potential to enhance Morris' career, and it is around this time that he began to take a step back from his own practise and champion his partner's work. Despite his focus on Morris' work, he still produced sophisticated and insightful drawings and paintings throughout his lifetime. The present work is a revealing reminder of the couple's intimate and life-long relationship.
[1] St. Clair, H. (2019) A Lesson in Art & Life: The Colourful World of Cedric Morris & Arthur Lett-Haines. London: Pimpernel Press LTD, p. 63.