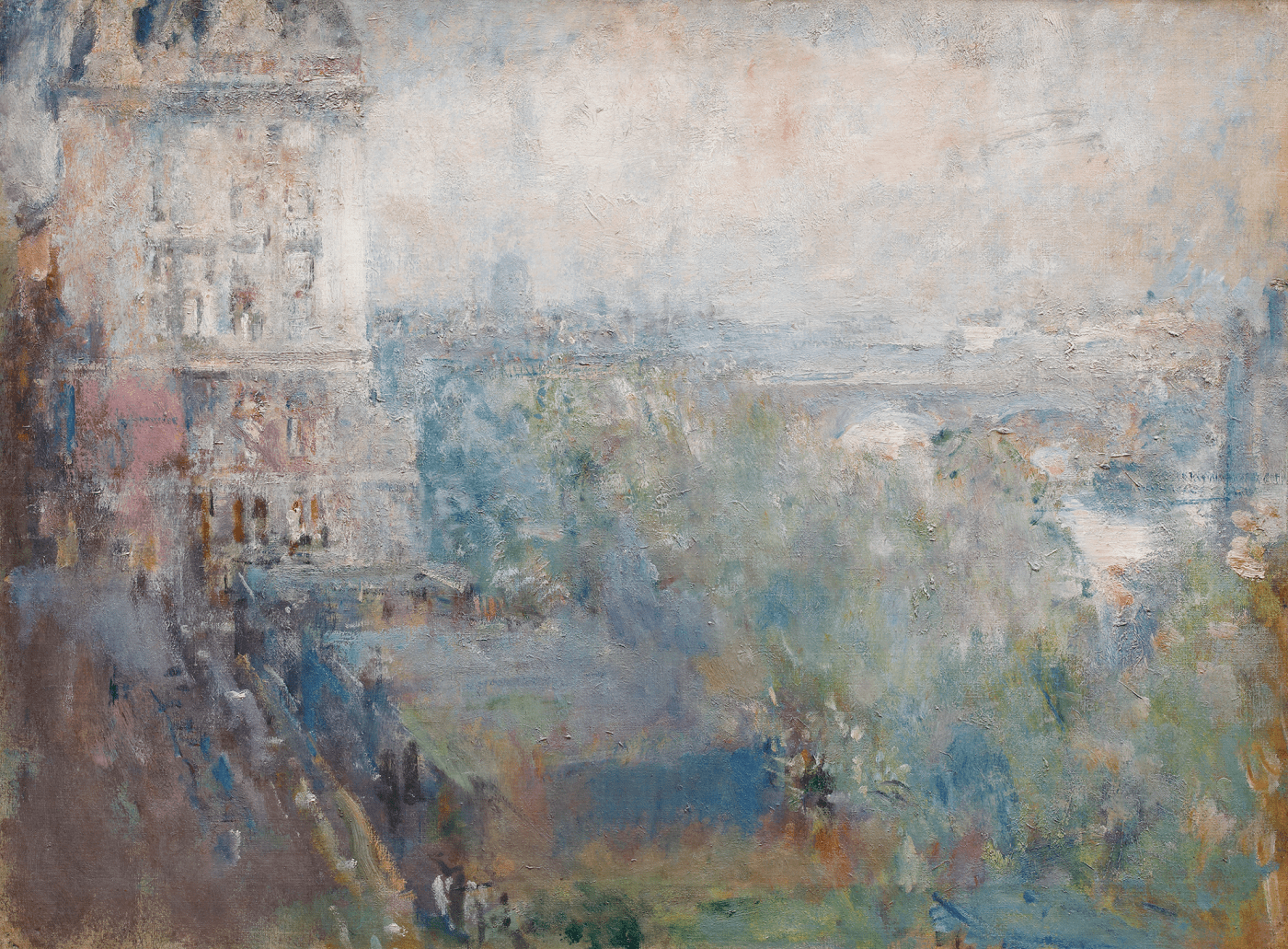 The Thames in Oils
Ambrose McEvoy's view of the Thames from the Adelphi
In this film, Lawrence Hendra, Head of Research, explores Ambrose McEvoy's view of the river Thames. This portrayal of the city of London is a testament to McEvoy's virtuosic handling of landscape views. Completed in the latter half of the artist's career, this work was painted from Adelphi Terrace - home of McEvoy's close friend and patron, Claude Johnson and his second wife Evelyn Maud.
McEvoy here employs an Impressionistic style, echoing the technique of Claude Monet in particular, who believed that "a landscape does not exist in its own right, since its appearance changes at every moment; the surrounding atmosphere brings it to life - the light and the air which vary continually." Green and blue swaths of paint are punctuated with lilacs, which capture the fresh and crisp atmosphere of this river view.
Having studied at the Slade school between 1893 and 1898, McEvoy's work attracted noble patrons and high-society art collectors. He was first inspired to paint landscape works when on holiday with his wife in 1903, staying on the estate of the notable art patron Sir Cyril Kendall Butler. He demonstrated a natural ability to paint such scenes, which appealed to his romantic sentiments, and the present work is one such example. McEvoy was clearly fond of this painting as he never sold the work; Philip Mould & Company were fortunate enough to acquire this work directly from the artist's family. It was exhibited in McEvoy's first solo exhibition in 1923 in London, four years before the artist's death.