Masterpiece Online 2021
From Still Lifes to Socialites
From Still-Lifes to Socialites: British Art Through the Ages
Philip Mould & Company are delighted to invite you to view our Masterpiece 2021 exhibition, both online and at the gallery.
Our exhibition From Still-Lifes to Socialites: British Art Through the Ages showcasing works from a broad selection of artists within the gallery collection, will run in conjunction with Masterpiece Online 2021.
July 23 - July 27 2021.
Masterpiece 2021 Highlights
Exhibition highlights includes a striking flower study painted by Cedric Morris in 1949 and previously owned by the late Beth Chatto, one of Britain's most influential horticulturalists. Morris was one of the most original British painters of the twentieth century and was renowned for his ability to convey a unique sense of character and atmosphere in his still-life works.
In contrast to Morris's still-life painting is a striking portrait of the twentieth century beauty, the Hon. Mrs Philip Leyland Kindersley (née Oonagh Guinness, later Lady Oranmore and Browne), a famous socialite, art collector and society hostess who, alongside her two sisters, was dubbed one of the 'golden Guinness girls' on account of her blonde hair, bright blue eyes and startlingly good looks. Grand in size and subject, this portrait is one of the most important works in Philip de Laszlo's (1869-1937) oeuvre and caused a great stir when exhibited at his loan exhibition in 1933.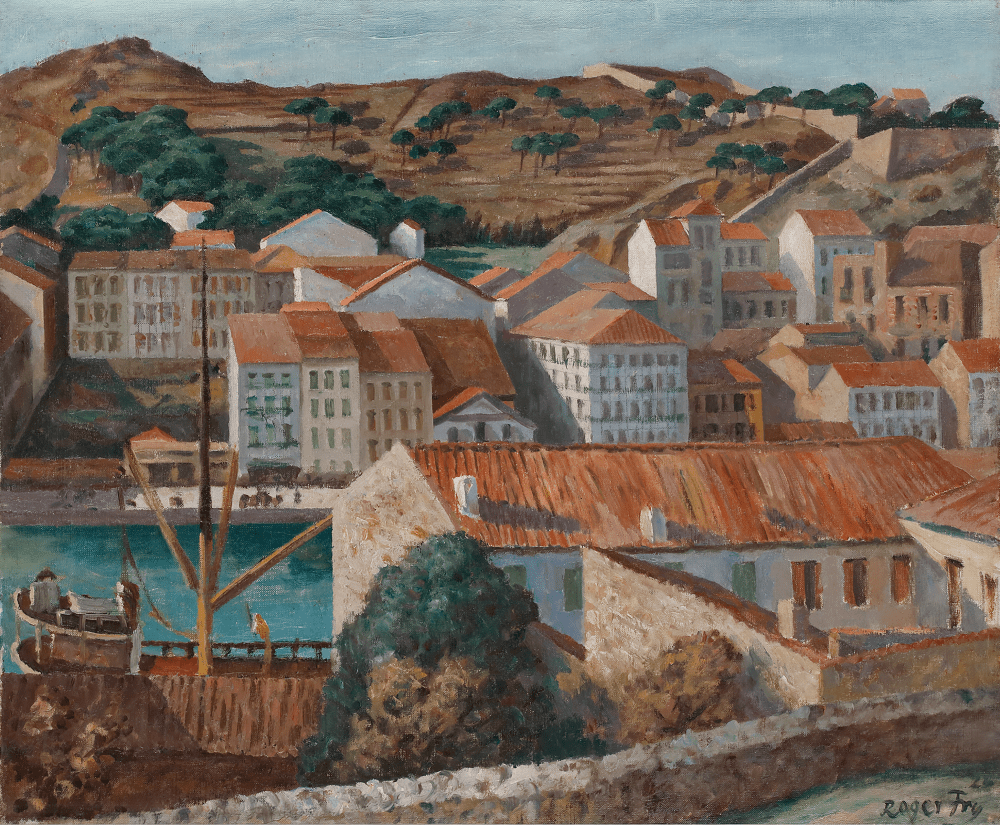 ARTIST IN FOCUS
Painter and critic, Roger Fry championed the Post-Impressionist movement and established himself as the movement's leading advocate, consequently placing himself at the forefront of the British avantgarde.
Art historian Kenneth Clark described Fry as 'incomparably the greatest influence on taste since Ruskin ... In so far as taste can be changed by one man, it was changed by Roger Fry'.
SITTER IN FOCUS

Born in New York City in 1878, Katherine Duer Mackay became an esteemed figure in the quest for women's suffrage. Mackay lobbied against the damaging contemporary stereotype of 'frumpy' or 'masculine' images of suffragettes, often circulated in contemporary popular press, whose activism was commonly considered unladylike by the upper-class.
Quick witted and intelligent, Mackay was not without her antagonists. Referring to her sometimes hostile neighbours, Mackay stated; 'Even opposition is better than indifference … Of course, those who think differently discuss their views and that leads to enlightenment on both sides of the question.'
NEW COLLECTORS IN FOCUS
The 'M' initial brooch worn by the sitter may be a clue to her identity. It is possible that she may be Caroline, Duchess of Marlborough. Caroline was the daughter of the Duke of Bedford so her marriage to the 4th Duke of Marlborough in 1762 represented the coming together of two great aristocratic dynasties.
The eight children born to the couple also went on to make advantageous marriages and alliances themselves. The duchess was painted by the great artists of the day, including George Romney and Sir Joshua Reynolds. Grimaldi, who painted the present portrait, often copied large oil paintings by these artists but it has not been possible to find an oil portrait on which this miniature was based.